Does anyone else get a "book hangover" when they finish writing a book?

I know that it's a common enough thing when reading a book. I get it when I've read something that is so engrossing that you lose yourself completely - take, for instance, Heather Long's Fevered Hearts series (especially the last one...damn...) - but sometimes when I finish writing a book, before I can even go into serious editing mode, I have to take a few days to almost reset my brain. I see other authors that will finish a book in the morning, and then start right in on the next one later that day. How do they flip that switch in their brains like that?! I have multiple works in progress, and can work on one book one day and another the next, but there's something about saying a book is "done" that's like setting off the 5pm whistle in a factory and screaming "all stop!"

What I'm getting at here is that I've finished writing Alpha's Beta (North Woods Wolves #2). And even though I know there's editing to be done, and I might have to add in another little bit at the end for a more satisfying closure (according to one beta reader so far, whose opinion I trust), and I've already started book #3 a couple months ago, I just open the file and stare. I wouldn't call it writer's block, because I don't feel stuck. I feel like I'm waiting for the characters to tell me the rest of their story, as if I've hit pause on a movie to run to the bathroom. Part of me wonders if this is where being a plotter vs pantser comes into play. I've never really been able to plan out a story, and am in awe of those who know what's going to happen before they ever write the first word. My writing has always been more organic, and often it's through the process of writing the story that I figure out what's going on. So I guess I'll just be over here, binge watching netflix and cleaning my house, while I wait for the movie in my head to start again.

In the meantime, here is an accurate portrayal of my writing process:
Powered by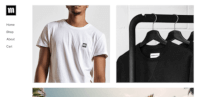 Create your own unique website with customizable templates.